Join us in celebrating International Women's Day by honoring women who have enriched our community through excellence in their professions.
This will be a wonderful evening to celebrate, network, and support an organization working to improve the lives of community residents.
Tickets are $30 (includes wine & appetizers)
Purchase tickets online by clicking below!
809 Restaurant & Lounge
112 Dyckman Street
New York, NY 10040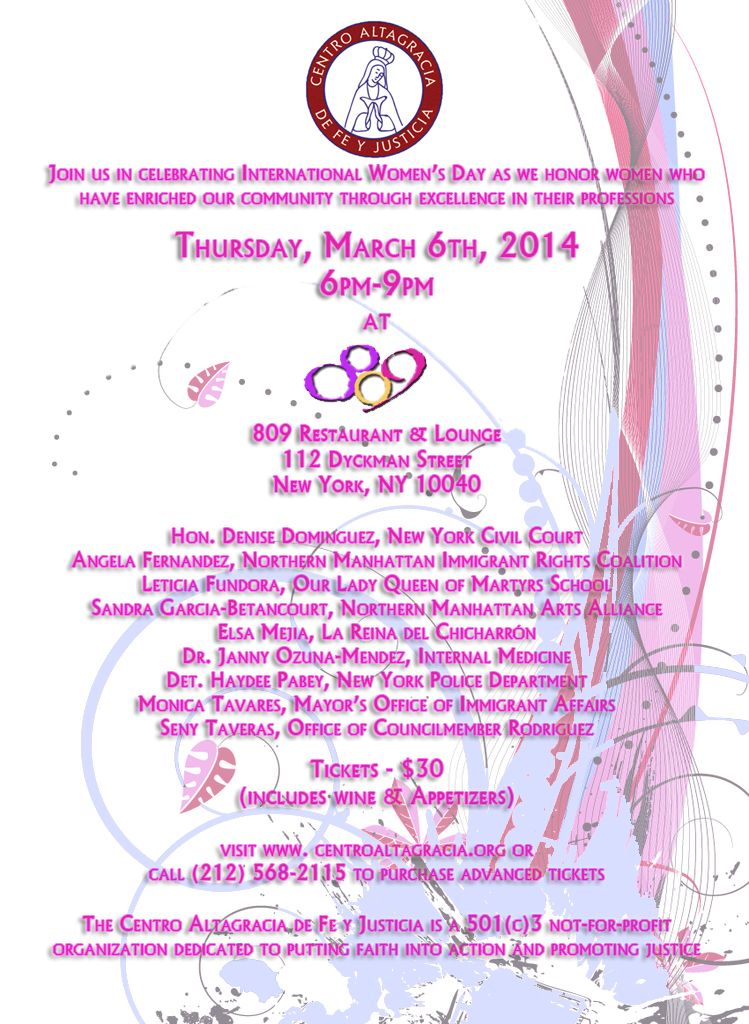 Visit us on facebook for more information and to rsvp:
https://www.facebook.com/events/644432502289861/